The front of Dapple is currently blocking.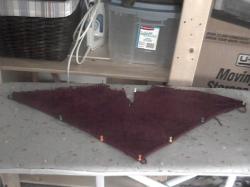 The poncho is taking awhile to dry, so it'll be tomorrow before I can start assembling it.
Yes, those are moving boxes in the background. Mike is in the process of transferring to Redstone Arsenal, so we'll be moving to Huntsville, AL at the end of July.