After almost eight months, it's finally finished.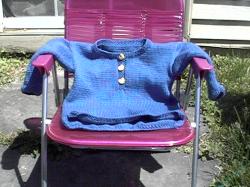 I think this is my favorite sweater so far. Charlotte loves it, mainly because of the duck buttons.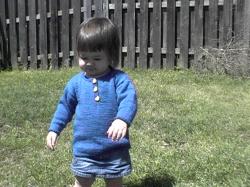 I haven't had any problems getting her to wear it; she only fusses when it comes off. Hopefully, we'll have a few more cool days for her to wear it.
Even if Charlotte doesn't get to wear this sweater a lot, it's alright. The sweater is finished in plenty of time for her little brother or sister. We're finally pregnant again; the due date is January 10th.