Charlotte's favorite dress up item of late is my shoes. Oddly enough, the pair she has the easiest time walking in are my heels. I think she enjoys the extra height they give her for reaching stuff.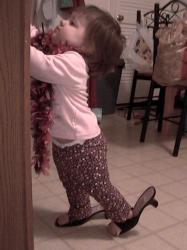 The ripple stitch dishcloth for tomorrow's class is done.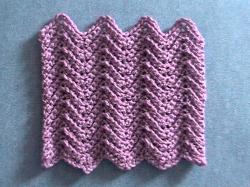 Sewing up the DB Blue Sweater is on tonight's schedule.