The MSWF was lots of fun. Kirsten, Kristine, and I saw lots of fiber, animals, and interesting food -check out Kristine's blog for pictures. Although the selection at the Koigu booth wasn't what I'd expected, I still found plenty of other things to spend my money on. Here's what I brought home:


Cloverleaf Farms boucle and sock yarn for a scarf and socks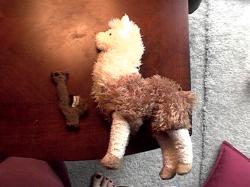 An alpaca stuffed animal and finger puppet for Charlotte
Charlotte liked her surprises very much.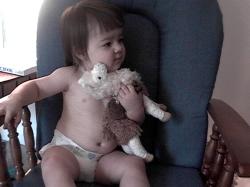 Liz's change purse was the only thing finished on last week's to do list, so this week's should look somewhat familiar. My goal for tonight is to finish a scarf in the Gedifra Byzanz.