Yesterday I was training at Knit Happens, and I think I'm going to have to work hard to bring home any money from my paycheck. They have an amazing yarn inventory, and there's still more to come before the store opens in March.
Charlotte and Mike also stopped by on Friday to meet everybody. Kristine was taking pictures, so Charlotte was having fun hamming it up for the camera. First Charlotte modeled one of the samples.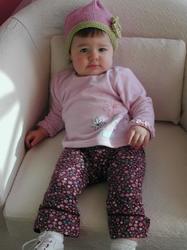 Then she showed everybody her bellybutton.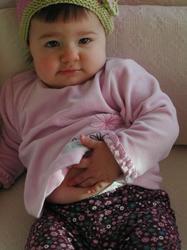 Finally she had some fun playing peek-a-boo with Liz and Kristine.