Here's the completed Wavy Ribbon Tank.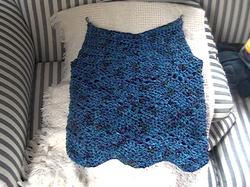 This is what it looks like on.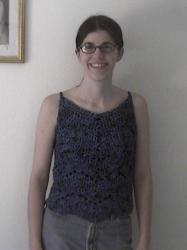 I've also changed the look of my blog. It's been in the planning stages for about a month, but I needed Michael's help to get it done. With the long weekend, we finally had time to update it.