After 6 long months, the Debbie Bliss Embroidered Jacket is finally finished. Here's the jacket.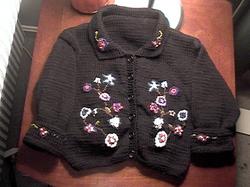 Here's a flower close-up.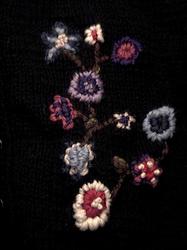 And here's Charlotte modeling the finished product.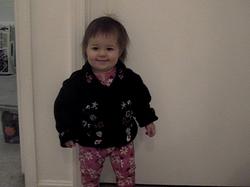 I made this in the 12-18 month size. Luckily, it's pretty big, even on Charlotte who's almost 15 months. Without a huge growth spurt, Charlotte should be able to wear it this fall.