It seems the best way to get out of a slump is to start a new project, so here is the beginning of a striped glove.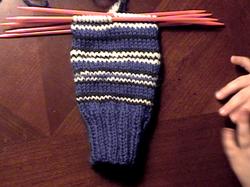 I'm up to the thumb on this soon to be Christmas gift.
I've also finished half of the foot for the 2nd sock in my latest pair.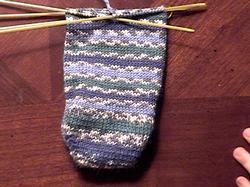 By the time I post Friday, I want to have these socks and the blue hat finished. If things are going really well, I'd also like to have one glove finished.
I was making gingerbread men to hang in the window when I discovered that dpns work really well for making holes to hang the cookies by.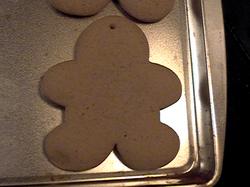 Just an idea in case you don't have a straw on hand.