Today's entry is all about Charlotte.
Last night we carved our pumpkin with seven teeth to match Charlotte.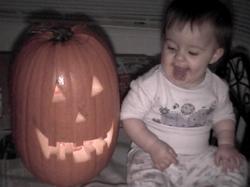 This led Charlotte to cut her eighth tooth late last night.
Here's Charlotte in her costume.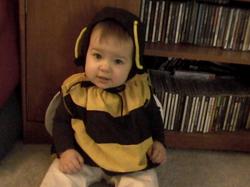 My husband and I went to Ga. Tech, home of the yellow jackets, so my sister thought it would be nice if Charlotte had a bee outfit.
Under Charlotte's hat is the scariest thing I've seen all day.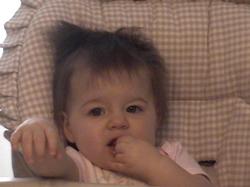 Luckily her costume covers up the bed head.
Knitting pictures and updates on Monday.