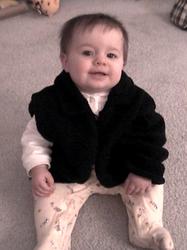 As you can see, I've only attached one sleeve to Charlotte's jacket. The other sleeve is sewn up, just not sewn on. The jacket is big on Charlotte now, so she should get plenty of wear out of it.
Also, here is an updated photo of Charlotte's hat.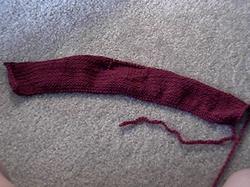 You can see the stitch pattern starting to form the heart shape.