Here is my finished scarf from the yarn I received last Monday.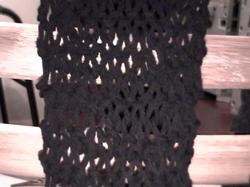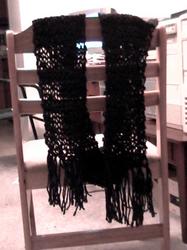 The whole thing is made in garter stitch on US 35 needles. I used Filatura di Crosa/ Adhoc Piu yarn.
I've started knitting hat to go with scarf. I haven't advanced very far on the other projects. The shaping on Charlotte's sweater sleeves is giving me some trouble.
Here's a picture to brighten your Monday.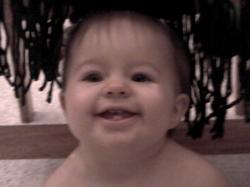 Charlotte is used to having her picture taken when the camera is out, so she insisted on being in the scarf photo shoot.