January 10, 2005
Blankets
For Christmas, Charlotte received a blanket from her Aunt Heather. Heather also made a blanket for Charlotte's rabbit. Now every night, Charlotte and Rabbit must be tucked in with their new blankets before Charlotte will even consider going to sleep.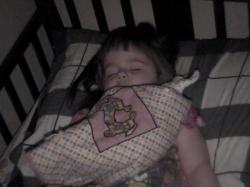 For those wondering where Lamby went: For a while, Rabbit replaced Lamby as Charlotte's animal of choice. Now she has to have them both at bedtime.
I spent the Wednesday before the hospital finishing the Big Bad Baby Blanket.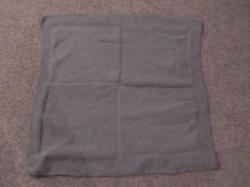 So far Joshua has found it satisfactory.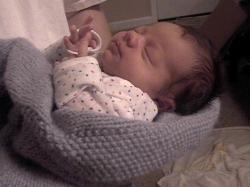 Thanks for all of the breastfeeding advice. Joshua and I are doing very well with it. At his appointment last Friday, he was up to 8 pounds!
Posted by crsattic at January 10, 2005 9:42 PM