November 4, 2007
Baby Update
Here we are at 39 weeks 4 days.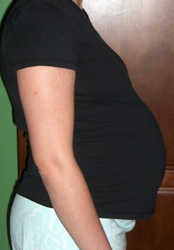 As of Tuesday, I was at 3cm dilated, 80% effaced, and +1 station. As of the 7th (my next appointment), we'll be 40 weeks. If he's not out by the 19th, I'll be induced.
KNITTING UPDATE
Two more scarves are finished.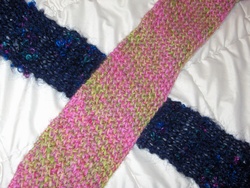 The blue one used one ball of Milan Tricot Scandal and size 15 needles. It's 12 stitches across and worked in garter stitch.
The pink one is My So Called Scarf knit on size 10 needles. I used two strands each of Lorna's Lace Shepherd Sock in the Knit Happens colourway and Crystal Palace Kid Merino in Strawberries-Limes. This scarf took about two skeins of each.
OCTOBER RECAP: PART 1
We took the kids to Hands on Trucks at the Science museum.

They got to go in postal trucks, fire engines, police cars, ambulances, all kinds of vehicles, and meet the people that use them.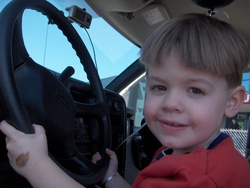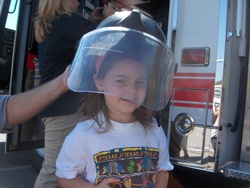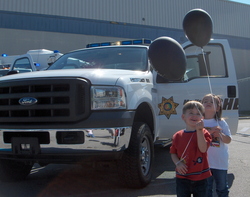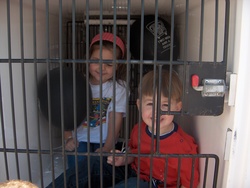 Everyone's favorite was getting locked up in the Animal Control Truck.
Posted by crsattic at November 4, 2007 5:21 PM