April 1, 2004
Poppy
Poppy is now finished.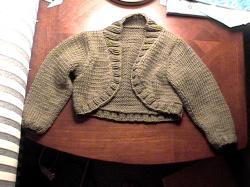 And since we need more Charlotte pictures on this site, here she is modeling her Easter dress with the sweater.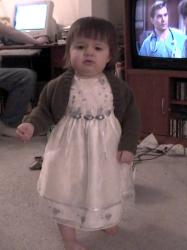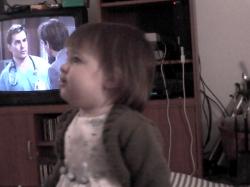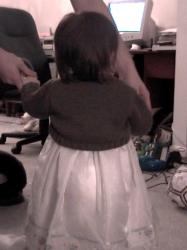 There are even more Charlotte pictures here.
Only one new project is on the list for this month- the April UFO, Haiku. The body is finished; all that's left are the sleeves. I'm trying to get my knit along projects completed and off the list.
My email has been messed up lately, so if you've tried to send me anything in the last week, I probably haven't received it. Thank you Darcie for letting me know there was a problem. Everything should be working fine now.
Posted by crsattic at April 1, 2004 8:31 PM